Well I thought it was about time that I showed some pics of the paj and a couple of updates I have done recently.
There are the side steps/Air tanks (still need to do the compressor for them) Home made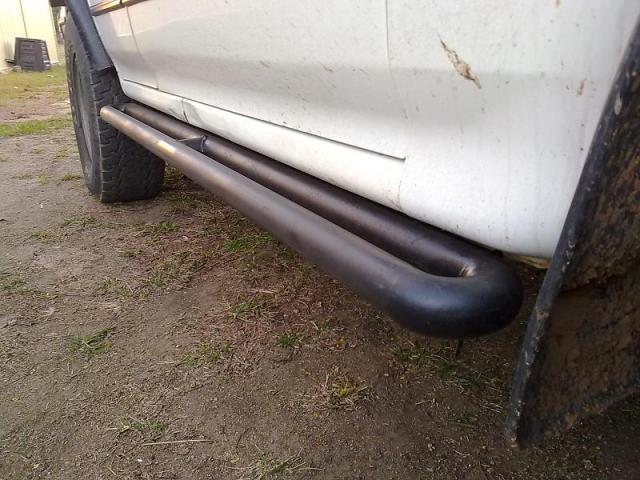 Then came the roof rack and spotties all made at home by me too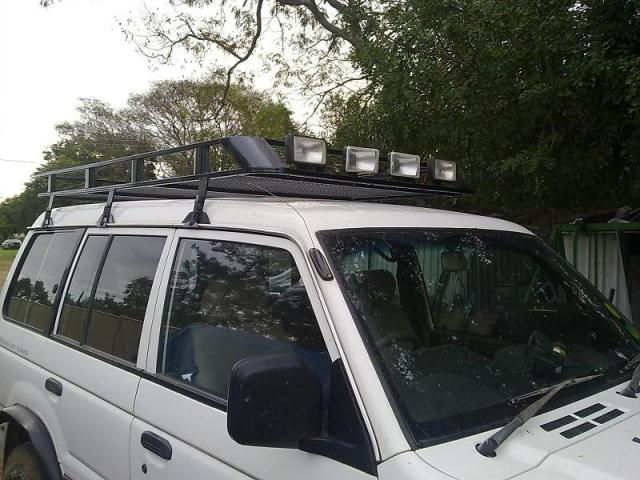 Well I got on to a set of rims last week and the price was right so I grabbed them and put a new set of AT-117s on them. The rims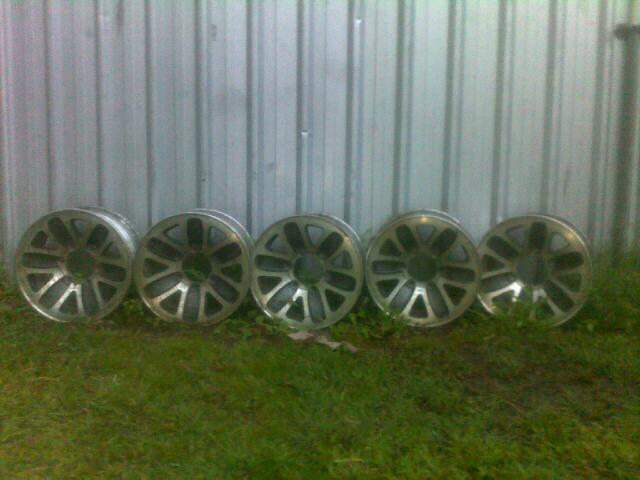 The tires and rims on the Pajero
I also went out and bit the bullet and put a new full 2.5" exhaust, flex pipe and straight through muffler on the Pajero today and I found that if I drove to Gladstone from Rockhampton and got it done I saved $400 and that includes the fuel to get there and back.
May I say on that note the guy asked what I wanted and suggested a few things as well and I went with what helped the poor asthmatic diesel breathe a lot better and I am loving the way it feels now.
So if anyone is looking to get a new exhaust on their 4b send a PM and I will let you know who it was that did the brilliant job.
Oh and I finally get the air con fixed too. I had the pipe fixed and now I just have to get it gassed up, yehaaa Bring on summer. I will let you know how it goes.